Recent Community Projects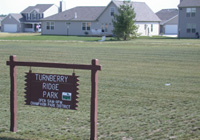 CHAMPAIGN PARK DISTRICT
Ramshaw Real Estate recently donated seven acres of land in the Turnberry Ridge Subdivision to the Champaign Park District At present, plans include tennis, basketball courts, walking trails, and a large, multi-purpose playing field. Turnberry's park will be the only recreational space for its 700 households, and the only neighborhood park on the far west side of Champaign.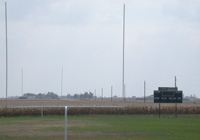 ZAHND FOOTBALL PARK
Under Jerry Ramshaw's leadership, Ramshaw Real Estate supplied time, talent, and labor to construct a regulation sized football playing field for the Central Illinois Youth Football Program. Jerry also secured a donation from Pepsi for the new scoreboard. During this process, the football field was reconstructed and a $10,000 irrigation system was installed.
CENTENNIAL HIGH SCHOOL LOCKERS
Jerry Ramshaw saw a unique opportunity with the advent of the Chicago Bears to Memorial Stadium. He knew the Bears were remodeling locker rooms and asked the question what was the university going to do with the old lockers? Through his efforts, Centennial High School received the lockers which was a substantial upgrade for the school. Ramshaw Real Estate donated labor for the installation.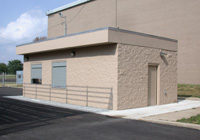 CENTENNIAL HIGH SCHOOL CONCESSION STAND
Jerry Ramshaw was intimately involved in the bidding and construction of the new concession stand for his high school alma mater, Centennial. Through his efforts, many hours of time and labor were donated and several in kind donations resulted in a beautiful new concession stand for Centennial High School in Champaign, Illinois
AMERICAN CANCER SOCIETY RELAY FOR LIFE
We great pride in participating in the Relay for Life. From a company comprising about 60 employees, four teams were created to raise donations. The teams are holding many fundraising events including raffles, garage sales, brown bag lunches, car washes, bake sales, and guest bartending just to name a few. In 2002, the company raised $7,600 qualifying for bronze sponsor status for two years running. This year each team has set its goals even higher to help fight cancer, and we raised $9,264.62 as a team along with being a bronze sponsor.
TIMES CENTER
Ramshaw Real Estate has had a ten year history of involvement with Provena Behavorial Health. Through his activities as a member of the Board of Directors, Alex Ruggieri was pivotal in helping the Mental Health Center to develop the new 1.5 M men's emergency shelter, a major improvement in community services for homeless men.
CRISIS NURSERY
The Crisis Nursery is an organization based in Champaign which comes to the aid of children or families in a crisis situation. Ramshaw associates have been proud to support the Crisis Nursery this year. Organizing donation drives, raffles, participating in auctions and purchasing Christmas gifts such as coats, hats, gloves and boots for specific children that were "adopted" by the company.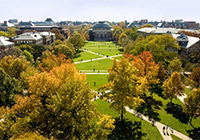 ADDITIONAL SPONSORSHIPS
Ramshaw Real Estate also contributes to: TIMES Center Golf Outing, Men's Emergency Shelter, Centennial Football Boosters Club, Festival of Trees, University of Illinois Loyalty Circle Scholarship Fund, University of Illinois Foundation (President's Club), James Jones Film Festival, St. Matthew's Church & OctoberFest, Central Illinois Youth Football, Safe Kids Coalition, Champaign County Veterans Association, University of Illinois, Senior Photography Show, Don Moyer Boys & Girls Club and Habitat for Humanity.