If you're a student at the University of Illinois, you may be thinking about renting an apartment for the semester, the school year, and maybe even longer. Understanding where to live and how to navigate the leasing requirements and the rental application can be a challenge. Once you get past that stage, you still have to wrap your head around the lease agreement and what it means for you as a tenant.
Our first recommendation is to rent from a local property management company. Champaign-Urbana property managers can help you understand the expectations and responsibilities that come with renting a home, either on your own or with some roommates.
At Ramshaw Real Estate, we remember our days as student renters, and we're here to help you find a great place and figure out your lease agreement. Check out these tips, and make sure all your questions have been answered before you sign any legally binding documents.
Always Review a Sample Lease Agreement
When you go to see a unit, ask to view a sample lease agreement as well. This should be easy for any property manager to produce. Look for things like the term of the lease, the rent collection policy, and the policy on things like pets, parking, smoking, and overnight guests.
Look for Costs in Addition to Rent
Your lease agreement will spell out exactly how much rent is due and when it must be paid. Check for other expenses, too. Utilities may be included, but there could be a cap on how much the landlord will pay. If your water usage exceeds $30 per month, for example, you might have to pay anything beyond the $30 water bill.
Find out if cable and internet is included, or if you'll have to set up service and pay for it yourself. If the building has a pool, gym, or other amenities, you'll want to know if those things are included or if there's an extra association fee.
Get an Estimate on Move-in Costs
Most Champaign-Urbana property managers and landlords will require the first month's rent and a security deposit before you move into the property. Get a total of what that will be so you can have the move-in funds ready when they're due to be collected. If you have a pet, there may be an additional pet fee. Be prepared.
Talk About Moving Out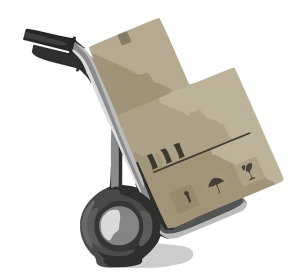 It may seem strange to discuss move-out procedures before you've even moved in, but this is an important part of your lease agreement. In order to get your security deposit back, you'll need to leave the unit in the same condition that it is when you take possession. Make sure the lease spells out what you have to do, how much notice you have to give, and whether the lease term will automatically renew or whether you'll go month to month after the first year is complete. Find out if you can sublet the unit in case you need to move out early or unexpectedly.
Most importantly, when you're preparing to lease a property as a student from the University of Illinois, make sure you're open, honest, and transparent with your Champaign-Urbana property management company. Communication is an essential part of a good rental experience.
Contact us at Ramshaw Real Estate when you're looking for UIUC student housing in Champaign-Urbana.